Subscribe to our blog
Thanks for subscribing to the blog.
Cloud storage has radically transformed the way organizations manage their data. Yaron Haimson, the NetApp Cloud Solutions Architecture Director, sat down virtually with Bruno Amaro Almeida, independent Advisor/Architect and frequent Cloud Central blog contributor, to discuss the past, present, and future of cloud storage solutions.
In this article, they share their insights and points of view on the evolution of cloud storage.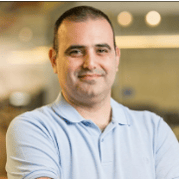 Yaron Haimson is NetApp's Cloud Solutions Architecture Director. Based in Israel and with a long career working with storage technologies, Yaron has a unique perspective of NetApp solutions, and the challenges customers face in their day-to-day.

https://www.linkedin.com/in/yaronhaimsohn/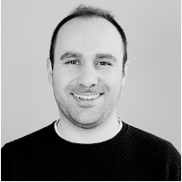 Bruno Amaro Almeida is an independent Advisor and Architect. Based in Finland and working in the areas of governance, cloud, security, and data engineering, Bruno has a balanced perspective coming from his experience helping organizations on both CxO cloud & data strategy and hands-on engineering execution.

https://linkedin.com/in/brunoamaroalmeida

What did cloud storage technologies look like a few years back?
YH: When I joined NetApp a bit over ten years ago, just as the company was establishing the R&D center in Tel Aviv, cloud storage technologies were very different.
Back then, the small R&D team was focused on a workflow platform product that could enable automation around storage procedures, making it easy to create tailored building blocks for storage needs, superseding the need for experts to create a lot of custom scripts.
The biggest challenge (and learning) from that product was the difficulty in finding the right balance between a storage solution that could cater the needs of different levels of expertise within an organization. Even though we thought the product was rather user friendly, it was still perceived as an expert system and required too much of the engineering mindset to use it.
Cloud storage has become very prominent in these last ten years and fueled (still does!) a lot of digital transformation across the board, including NetApp's own transformation. We pivoted from data storage to data management. This might seem like a small distinction but is in fact huge, especially when it comes to cloud storage. NetApp became a cloud-led storage company. In cloud storage, the challenge is not in the data storage itself but how you govern it!
The lessons we learned from that workflow automation platform product were incredibly valuable. At that time, the cloud providers' built-in storage services weren't necessarily ready for enterprise. We were able to combine the benefits of the cloud storage foundation with the type of advanced capabilities enterprise customers had before. Plus, we made them more user friendly and able to cater the needs of different people and roles within the organization.
What are the typical architecture scenarios and challenges NetApp customers face?
YH: When it comes to the cloud, we took a slightly different approach from the past product. We focused on creating a management tool that could simplify everything. If you were a storage administrator starting to use the cloud, you would have a similar experience in the cloud as you did on-premises. On the other hand, if you were a cloud expert, we simplified the process for you to use storage, adding enterprise-grade features using the same cloud-native tooling you had.
This combination enables new customers and different people within the organization to have an accessible way to use storage and get the necessary building blocks to support different architecture scenarios, whether it's disaster recovery, moving data between cloud environments, or synchronizing data from block to object storage, to name just a few.
The NetApp Cloud Volumes platform has a whole range of products that meet use cases for customers with different cloud maturity levels. The most typical customer scenario we face is to implement proper high availability (HA) and disaster recovery (DR) in mission-critical enterprise systems. However, in the past years there has been a big growth in customers using Cloud Volumes for development/test automation with the rapid adoption of containers and Kubernetes storage.
What do you see as today's biggest data and storage trends?
YH: Kubernetes storage is not the biggest use case we have yet, but it is growing rapidly. To some extent, it's still ahead of the curve for many people in more traditional organizations. Each cloud provider has its own managed Kubernetes service, which is good, but at the same time it doesn't quite feel like a standard yet. For a wider adoption, it would be great if we could find ways to make Kubernetes more simplified and accessible, lowering the operational overhead while keeping the environment agnostic consistency.
With DevOps and developers as a customer target group, we see a big trend in solutions that empower them to have end to end ownership while enabling IT/storage admins to maintain control.
At NetApp, we usually focus on the developer experience and data management, so our solutions reduce the tension that customers currently have while using cloud-native storage, such as: how do we backup the data in an AWS S3 bucket in a reliable and consistent way.
Moving to the cloud is still a stressful change for many companies. The needs and concerns about it varies often depending on the person's role in it. Our solutions, such as Astra and Trident, automate the processes around it, making it simple for a lot of people.
One particular use case where cloud storage is becoming more prominent is CI/CD (continuous integration and continuous delivery). Using Kubernetes for development and testing is gaining traction. When it comes to storage, CI/CD and in particular test automation, is important to be able to quickly and safely clone and replicate environments.
How do you see hybrid and multicloud today? Is it a technical challenge or an enabler?
YH: Today, we see customers with very different cloud strategies: hybrid cloud, cloud-first or cloud-only. Leveraging the cloud, one way or the other, is common to all customers nowadays. But it's especially gratifying when companies tell us that their strategy is cloud-first. Saying that the cloud is their primary option for a solution is a big statement in certain industries.
While we see small-midsize companies building a single solution using multiple clouds for high availability, the big enterprises tend to focus more on using a single cloud for a specific solution, going for best-of-breed managed services (e.g., Hadoop in a certain provider) and cherry-picking provider managed services based on the workload.
Multicloud is also becoming very sought after due to compliance requirements. The fact that Cloud Volumes works across multiple cloud environments is a huge advantage to our customers in fulfilling those requirements. We make it easy to store data in a specific region that might only exist in a given cloud provider.
There is an ongoing change in perception on what cloud can help businesses to achieve. More and more companies, that once were completely against the cloud, are now heavily using it. Hybrid and multicloud can be simultaneously a challenge and an enabler. It truly depends on the organization's maturity level and making sure business leaders stay clear of the common misconceptions and mistakes.
We look forward to seeing how cloud storage continues to evolve.