What is AWS Snowmobile?
AWS Snowmobile is a data transfer service designed to move very large amounts of data, at the Exabyte scale, to Amazon storage services. A Snowmobile is a standard 45-foot shipping container filled with mass-storage AWS Snowball devices, together storing up to 100 PB (petabytes). The container is pulled by a semi-trailer truck.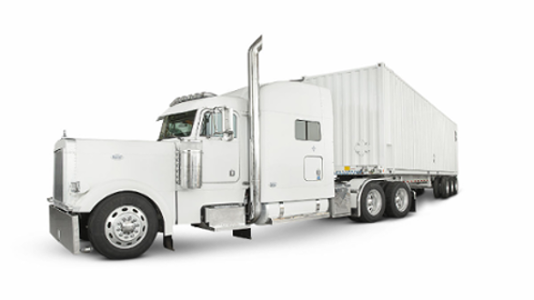 Source: Amazon
Snowmobiles can transfer various data types, including image repositories, video libraries, and entire data centers.
The Snowmobile service is highly secured, including access control for storage devices, network security measures, 256-bit encryption, and physical security. Physical security measures include GPS tracking for the vehicle, video surveillance, and dedicated security personnel.
This is part of our series of articles about AWS big data.
In this article:
Benefits of Amazon Snowmobile
Here are key benefits of using AWS Snowmobile:
Quick transfer on a massive scale—even high-speed Internet connections may require decades to transfer massive volumes of data. On the other hand, a Snowmobile can move up to 100PBs of data in a matter of weeks. The same data transfer, moved using a 1Gbps connection, would take over 20 years.
Secure encryption—all data written to a Snowmobile is encrypted with 256-bit encryption. You can manage the encryption keys using AWS KMS. Keep in mind that Snowmobile hardware never writes keys to disk, and securely wipes keys in case of a power outage.
Rugged, durable, and highly secured—Snowmobile is designed to be temperature controlled, water-resistant, and tamper-resistant. Only AWS personnel can operate the unit, and there are strict access controls, at the physical, hardware, and software levels. The Snowmobile vehicle is tracked via GPS and has round-the-clock video surveillance. AWS offers an optional service of a security vehicle escort while the Snowmobile is in transit.
Customization—AWS is compatible with almost every physical data center facility. AWS is available to work with in-house teams to ensure that all requirements are met before any Snowmobile arrives.
Massively scalable—each Snowmobile can carry up to 100PB, which is the same capacity you would get from 1,250 individual Snowball Edge devices.
Amazon also provides a smaller scale device for physical data migration—read our guide to AWS Snowball Edge
Who Should Use a Snowmobile?
Common AWS Snowmobile use cases include:
Analyzing big data in the cloud
AWS Snowmobile can help you migrate massive amounts of various types of data, including video libraries, seismic data, genomic sequences, financial records, and satellite images. Once your data is imported to AWS, you can start running big data analytics in the cloud.
Related content: Read our guide to AWS data analytics
Migrating all your data to the cloud
AWS Snowmobile can help you move all local data to the cloud and shut down your legacy data center. In the past, migrating data at this scale could take years, which is too slow for most enterprises. However, AWS Snowmobile speeds up the process, providing enterprises with as many data trucks as required to transfer exabyte-scale datasets to the AWS cloud.
Related content: Read our guide to AWS migration
Backup data to AWS
AWS Snowmobile makes it possible to backup very large data volumes to AWS. For example, you can copy the content of an entire data center and ship it to AWS to create an off-site disaster recovery site.
Related content: Read our guide to AWS backup
How Does Snowmobile Work?
AWS Snowmobile offers a highly secure, quick, and cost-effective solution supported by AWS personnel. The process starts with an initial assessment. Then Amazon transports the Snowmobile to the source data center, configures the Snowmobile as a network storage target, and works with on-site teams to connect a high-speed network switch from Snowmobile to the local network.
The organization can launch the high-speed data transfer process from multiple sources within the data center to the Snowmobile. Once the data is loaded, the Snowmobile is driven back to AWS where the data is imported into Amazon S3 storage.
A few more important details about using AWS Snowmobile in your data center:
A Snowmobile needs to be physically connected to your local data center network.
A Snowmobile has a long network cable that can reach facilities up to 2 km from the location of the vehicle. It has a mobile connector rack you can use to connect directly to your network backbone.
Amazon can park the Snowmobile in a covered or uncovered area. Covered areas are preferred, but if you only have an uncovered area, Amazon can provide a chiller unit to prevent the hardware from overheating.
Make sure that the location you select to part Snowmobile is large enough to house a standard High Cube trailer (45ft). The trailer requires 1.83m of clearance.
What is a Snowmobile Job?
A Snowmobile job consists of the entire data migration process from beginning to end. It includes the following five main steps:
Site survey—AWS personnel work with the organization to understand their migration objectives. They assess a variety of aspects, including your physical data center facility and the network setup available. The goal is to help Snowmobile customers define a migration plan.
Site preparation—Snowmobile customers are asked to identify and prepare local resources required for the job. Your data center personnel are responsible for preparing everything needed to accept the Snowmobile vehicle, including parking, power, rack space, local security, ports, and network addresses.
Dispatch and setup—AWS personnel dispatch a Snowmobile to the site. Upon arrival, AWS personnel configure the Snowmobile in your data center so local resources can securely transfer data to it.
Data migration—data center personnel copy data to the Snowmobile.
Return and upload—once all data has been copied, the vehicle is returned to the AWS region you specified in your Snowmobile order. Data is then uploaded into the required AWS storage service.
AWS Snowmobile Pricing
Service pricing is calculated according to the amount of Snowmobile storage capacity used, and the overall duration of the job.
AWS offers Snowmobile jobs at $0.005 GB per month. A Snowmobile job starts the moment a Snowmobile vehicle departs an AWS data center. The job ends once all data is ingested into AWS.
Related content: Read our guide to AWS Snowball Pricing
AWS Storage Tier Optimization with Cloud Volumes ONTAP
NetApp Cloud Volumes ONTAP, the leading enterprise-grade storage management solution, delivers secure, proven storage management services on AWS, Azure and Google Cloud. Cloud Volumes ONTAP capacity can scale into the petabytes, and it supports various use cases such as file services, databases, DevOps or any other enterprise workload, with a strong set of features including high availability, data protection, storage efficiencies, Kubernetes integration, and more.
In particular, Cloud Volumes ONTAP assists with lift and shift cloud migration. Download our free guide The 5 Phases for Enterprise Migration to AWS to learn more.
Cloud Volumes ONTAP also provides storage efficiency features, including thin provisioning, data compression, and deduplication, reducing the storage footprint and costs by up to 70%. Learn more about how Cloud Volumes ONTAP helps cost savings with these Cloud Volumes ONTAP Storage Efficiency Case Studies.