Subscribe to our blog
Thanks for subscribing to the blog.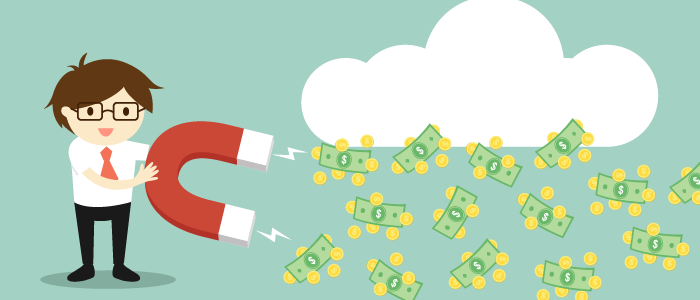 Enterprises are no longer asking themselves whether the public cloud has a role in their IT infrastructure—the jury is in on that one.
We learn from RightScale's recently-published State of the Cloud 2018 report that 92% of enterprises have adopted the public cloud, up from 89% in the 2017 report—the public cloud is clearly rising as a top priority for enterprises.
With 81% of enterprises having adopted a multi-cloud strategy, the questions being asked now are: how many (and which) public clouds should we use, and how can we lower our cloud costs. "Optimizing existing cloud use/cost savings" was the number one priority for 65% of organizations who consider themselves "intermediate" public cloud users, and 69% of "advanced" users. It was the #2 priority for "beginner" users, who are still focused on migrating their workloads to the public cloud.
What Are the Costs of Cloud Storage?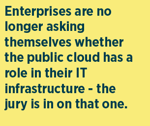 at NetApp we have learned from our customers that, no matter the size of the organization or who the cloud provider(s), cloud data storage costs have a tendency to grow beyond budgeted allocations. One of the biggest cost containment challenges is tracking how enterprises are using cloud storage with the help of cloud-native tools (including the monthly bills). In this blog we explain how NetApp Cloud Volumes ONTAP's storage efficiency features and its single-pane console for managing hybrid and multicloud deployments can be a critical layer in the struggle to contain cloud data storage costs.
Keeping Your Data Lean and Mean
One of the best ways to optimize cloud data storage costs is to reduce the volume of data to be stored. NetApp's Cloud Volumes ONTAP has inline features that can significantly shrink your data and create affordable cloud storage.
Data Compression, Deduplication and Compaction
Data compression, deduplication, and compaction make sure that you are using the least amount of storage possible. Working in tandem, the benefits are a significant reduction in storage consumption and spending. One NetApp customer, Concerto Cloud Services, a hybrid cloud solution provider, was able to achieve a staggering 96% reduction in data consumption using these features.
Data compression: Cloud Volumes ONTAP automatically compresses any data block that it has detected can be compressed by 50% or more.
Data deduplication: After compression, Cloud Volumes ONTAP checks if the block being written is identical to an existing block in the storage media. If so, it saves a pointer instead of writing the block again.
Data compaction: Last but not least, Cloud Volumes ONTAP optimizes each 4KB physical block by filling it with two or more smaller chunks before sending the block to storage.
Thin Provisioning
Pre-provisioning storage space for an app is a tricky business. It can be hard to accurately anticipate what the requirements will be, especially since those requirements will most likely be dynamic. Thus, in order to ensure good performance, the tendency is to provision resources upfront according to peak demand—resulting in resources which will be unused most of the time, but still charged for by your cloud provider.
Cloud Volumes ONTAP's thin provisioning feature solves this problem by allocating storage capacity dynamically from a shared storage pool only when data is actually being written to a volume.
Efficient Storage Snapshot Technology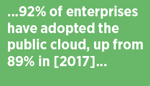 NetApp Snapshot™ technology is based on unique storage virtualization technology that maintains pointers to individual blocks of data and then only updates the pointer when a data block changes. Thus, an Cloud Volumes ONTAP Snapshot is a read-only copy of data pointers at any given point in time, weighing only several KBs. To make them even more storage efficient, each Snapshot copy is incremental—pointing only to the blocks that have been added or changed since the most recent Snapshot. With up to 255 Snapshots allowed per data volume, they provide an optimal cloud backup storage or disaster recovery solution.
The same Snapshot technology is leveraged in SnapMirror®, the NetApp replication technology that is utilized across hybrid and multicloud environments. This flexibility makes SnapMirror ideal for optimal cloud backup pricing and creating DR secondary copies with continuous sync schedules.
One NetApp customer who leveraged Snapshots to make their DR cost effective is Trinity Mirror, the largest media company in the United Kingdom. Through the combined use of SnapMirror for DR and NetApp's cost-efficiency features, Trinity Mirror was able to reduce their AWS footprint by as much as 50%, in addition to saving another 50% of their cloud storage costs by tiering data to Amazon S3.
FlexClone: Flexible Volume Cloning
Cloud Volumes ONTAP also features FlexClone®, the NetApp technology for flexible volume cloning. FlexClone leverages your Snapshots to clone writable volumes that are created instantly, and at zero capacity penalty, no matter the size of the source data. The only storage costs you pay are for the delta changes or writes that made to the copy. The key use cases for Cloud Volumes ONTAP's FlexClone technology are: spinning up dev/test environments, creating volumes for testing DR processes, and provisioning new virtual machines. IT consultancy firm Wirestorm leveraged FlexClone technology to reduce their development time from six months to just one, and in that way grew their business growth by a factor of ten. No matter what the use case, however, FlexClone cuts the storage requirements (and, by extension, the costs) by 50% or more.
Data Tiering: Automated Storage Tiering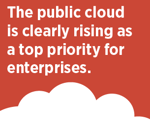 Another storage efficiency feature Cloud Volumes ONTAP offers is automated data tiering to low-cost cloud storage in object format. This feature significantly reduces costs by identifying data that is less-frequently used and moving it over to low-cost cloud storage tiers. When Cloud Volumes ONTAP identifies that the data is required, it automatically moves it back to the higher-performance storage tier.
Cloud Storage Automation Reports
OnCommand® Cloud Manager is the single-pane, intuitive data storage management interface for Cloud Volumes ONTAP that provides full visibility and control across all cloud-based and on-premise infrastructures. But it has a new feature that can help you save on your total storage spend: Cloud Storage Automation Reports.
The new Cloud Storage Automation reports allow users to identify and track down unused or abandoned storage volumes or snapshots on AWS that are still racking up charges every month. Once identified, users can deprovision these unneeded volumes and cut out the extra costs.
A Final Note
Existing NetApp customers already using ONTAP to manage their on-premises data reap even greater storage cost benefits when they add Cloud Volumes ONTAP to their data management suite. They can easily lift & shift workloads to the cloud, and then seamlessly move data from the cloud to on-premises and back—thus continuing to leverage existing capital investments in on-premises storage solutions while benefiting from cloud economics.