Subscribe to our blog
Thanks for subscribing to the blog.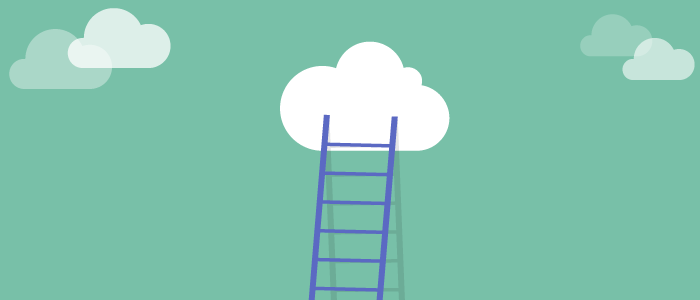 If there's one common sentiment among the established businesses out there who are trying to sort out their Cloud strategy, it has to be this: "we're hesitant to place our data in the cloud – any cloud."
I get it. And honestly, for companies who didn't start up embracing offsite or outsourced business models from the beginning, the hesitation of moving traditional enterprise applications to the cloud is understandable.
Your databases, your ERP data, your files that constitute the lifeblood of your business—not under your own roof?
At first thought, the whole idea might sound enormously risky – a showstopper.
Why Enterprises are Warming Up To the Cloud
But the fact remains – lots of companies are lowering their costs by shifting operations to a more service-oriented model. And with efficient security safeguards as well as encryption standards in place, the data located outside a given data center could be just as secure or even more so than that inside its walls.
Still, the leap across the chasm may be too daunting for some businesses, and the lack of experience or risks may seem problematic for the near term.
How the Cloud is Benefiting Businesses Globally
Thankfully, NetApp has a solution for exactly these types of companies. Companies who want the flexibility of cloud-based computing, but cannot see themselves incurring the time or cost of lots of I/O to and from the cloud.
Take a look at the "middle ground" for easy entry and operation with hyperscalers, called NetApp Private Storage (NPS), and discover the 4 benefits of moving traditional enterprise applications to NPS: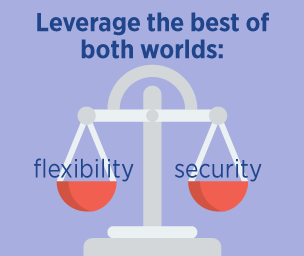 Removes the biggest obstacles to placing corporate data within a hyperscaler – the I/O (retrieval) costs, and the security of the data.


Allows an extension of the company's corporate network (usually Layer 2) into a service provider's data center, located at the nexus of high-speed, low-latency network communications with hyperscaler compute platforms.


Essentially replicates corporate data to the NPS facility or cage, stored as if it were inside the company's own network, yet can still access virtualized server farms on demand, in sub-millisecond times.


Effectively extends your corporate network right up next to AWS, Azure or SoftLayer, allowing pay-as-you-go access to the server resources you need, when you need them, and only for as long as necessary.


It's a great way to leverage the best of both worlds: the flexibility of the cloud with the security of your own storage.