Subscribe to our blog
Thanks for subscribing to the blog.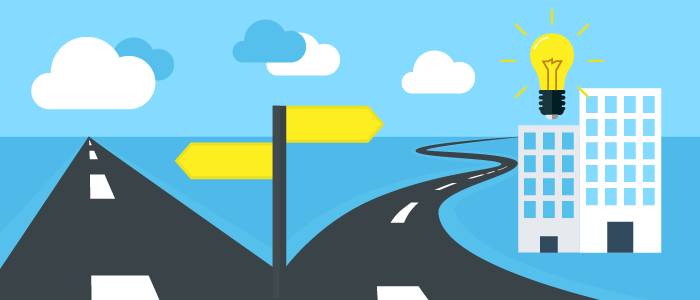 One of the engineers at my company includes a quote from General Eric Shinseki, former Army Chief of Staff, at the bottom of his emails:
"If you dislike change, you're going to dislike irrelevance even more."


I love that quote. For one thing, it's from a leader who knows quite well the importance of rapid change in tactics and strategy. But the obvious corollary is even stronger: there is inherent risk in refusing to change.Often in our business lives, we spend a large amount of time calculating costs and inherent risks involved in doing something differently.


Running a big-name database?
How much would it cost to go open source?
An application silo getting to expensive to operate?
How much effort would it take to bring it to the cloud?

These decision processes assume the status quo costs are known, and estimation of effort for new processes are compared against them. If the risk or cost is too large, the company stays at status quo.In other words, the bias is to do in the future what the company is doing now.

But let's actually think about the problem with the reverse mindset. What if the larger risk is not to strike off on a new path, but to stay where you are? What if the natural bias is to change rather than to stay static?

The business concept is well known; a company which doesn't change quickly enough winds up getting eaten from below by new, rising and upcoming ideas, implemented by faster-moving businesses. Their bias is to change, not to stay the same. They attract lots of eyeballs, interest and passion precisely because they alter the playbook all the time.




At NetApp we believe the pace of this sort of change is accelerating. Ten years ago delaying your company's usage of the cloud might have been seen as prudent. Now, it's a flat-out disadvantage.

The shift to hypervisors has taken fifteen years. Containers might take us five to accomplish. Experience is valuable, but software ease-of-use and embedded smarts are magnetically attractive alternatives. The risk of doing nothing is rising. Given this scenario, data management leaders have to consider the types of partners and vendors they work with.

Are your company's most critical suppliers just trying to replace the gear you've got (software and hardware both) with new gear of the same sort? Does box A get replaced with box B in two years? Does version Y of the software do basically the same thing version X did?

Because those are status quo - cloud edition, decisions.

NetApp encourages you to bias your decisions toward change. Consider software-defined storage alternatives like Cloud Volumes ONTAP (formerly ONTAP Cloud), ONTAP Select and OpenStack. Shift data back and forth to and from the Cloud seamlessly (and automatically) with FabricPools. Create an entirely REST-based DevOps environment with SolidFire and StorageGrid.Because at NetApp, we don't just want your company to survive. We want it to change the world. Learn more in this guide, about NetApp Cloud Volumes ONTAP Enterprise Data Management.
Want to get started? Try out Cloud Volumes ONTAP today with a 30-day free trial.