Subscribe to our blog
Thanks for subscribing to the blog.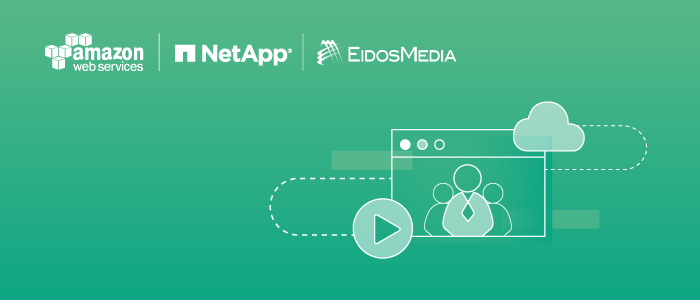 EidosMedia, a global media company, wanted to establish business continuity with highly available storage and the flexibility of the cloud, while maintaining the enterprise storage management capabilities of its on-premises infrastructure.
Their digital platforms allow customers, including Washington Post, Wall Street Journal, and The Times, to create content and deliver it to any destination such as a website, a mobile application or a newspaper itself.
Because EidosMedia's customers are media and financial institutions, downtime is something that is not tolerated at all - this is where NetApp's High Availability system comes into play. It's very important that the system is online because breaking news can't wait. News moves fast, and NetApp allows us to keep ahead of it.
Introducing NetApp Data Fabric
NetApp Data Fabric can be used, not only for test and development testing, but also for production workloads, giving EidosMedia and their developers the flexibility and applications they need.
With NetApp Cloud Volumes ONTAP, you can create an exact copy of your storage on the cloud and use it for a secondary destination for disaster recovery, as well as for implementing your data protection model.
Whether you want to move your data from Cloud Volumes ONTAP to another location or to and from on-premise servers, you can.
NetApp ONTAP enterprise storage management software enables EidosMedia to manage its on-premises and cloud data from a single, centralized management console, while leveraging AWS for the flexibility of the cloud.
To learn more about how EidosMedia is leveraging a seamless platform to support critical business applications, enhance workload portability, and accelerate feature development and testing, join our upcoming webinar on July 26, 2017 at 10:00 am PDT/1:00 pm EDT. Learn more here.
Want to get started? Try out Cloud Volumes ONTAP today with a 30-day free trial.