Subscribe to our blog
Thanks for subscribing to the blog.
Last year, we proudly announced the general availability of NetApp Cloud Insights. Today, we are continuing that journey to provide the ultimate monitoring and optimization tools with our announcement of the general availability of the Basic Edition of NetApp Cloud Insights and exciting enhancements to the Standard Edition.
What is the NetApp Cloud Insights Basic Edition?
The Basic Edition is designed specifically to monitor and optimize your NetApp Data Fabric Assets. It provides advanced analytics for the connections between all NetApp resources (including HCI and All Flash FAS (AFF)] within the environment free of charge.
The deployment of the Basic Edition will follow the same rules as the Standard Edition, with a few remarkable differences:
Data retention for the NetApp Cloud Insights Basic Edition is 7 days
Infrastructure and storage metrics will be gathered for NetApp only
VM and Cloud Metrics (Cloud Volumes ONTAP, Cloud Volumes Services, as well as Azure NetApp Files) are only supported on NetApp
Topology View is only supported for NetApp Assets
Enhancements to NetApp Cloud Insights Standard Edition
We've also been working on the already available Standard Edition of Cloud Insights. Cloud Insights focuses not only on NetApp Data Fabric-enabled infrastructure components, but also on multi-vendor and multi-cloud environments. With our enriched capabilities, we're now able to:
Add support for over 100 services and resources.In today's world, with resources in play from your on-premises data centers to multiple public clouds, it's crucial to have the complete picture: from the application itself to the backend disk of the storage array. The additional support for application monitoring (like Kafka, MongoDB, and Nginx) gives you the information and knowledge you need to operate at the optimal level of utilization as well as with the perfect risk buffer.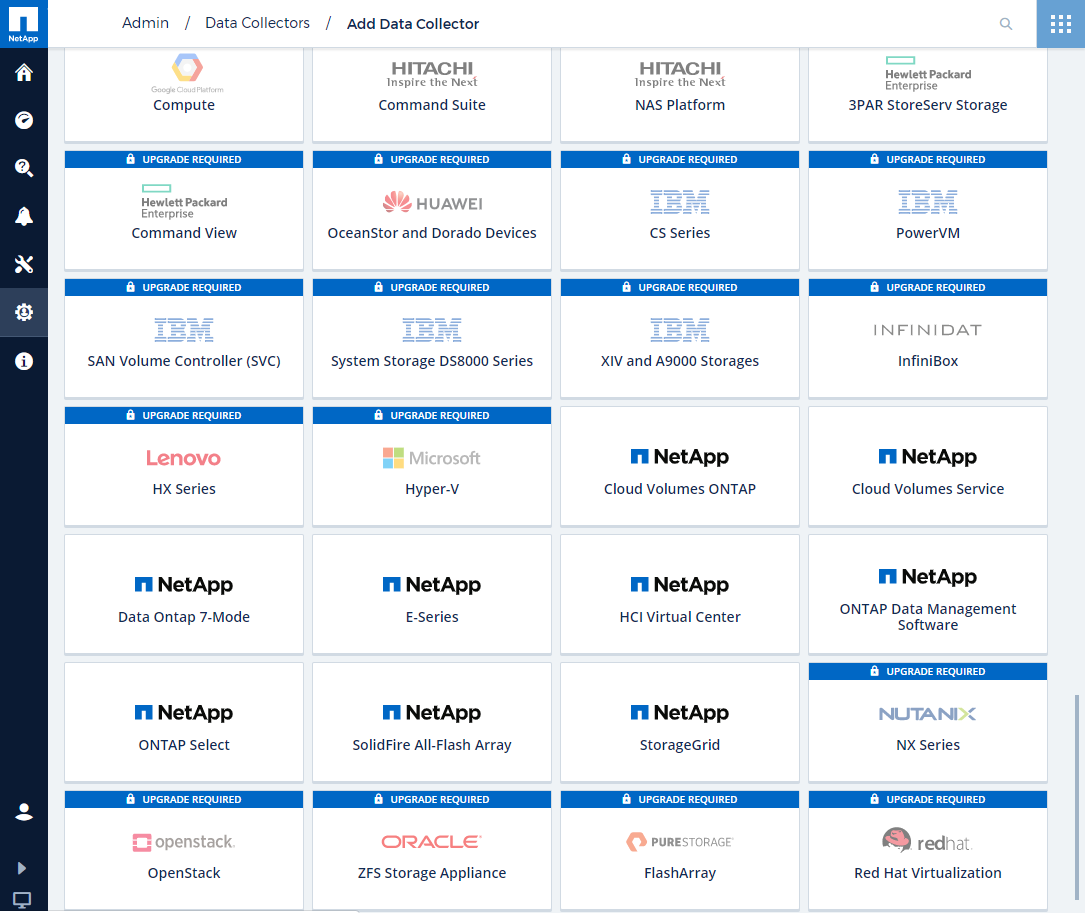 Visualize Kubernetes metrics in Cloud Insights to enable you to fully understand the relations between your pods, nodes, and clusters. You're able to assess the health of a cluster or a working pod, as well as the load it is currently processing—enabling you to take command of your K8S cluster, and to control both the health and the cost of your deployment.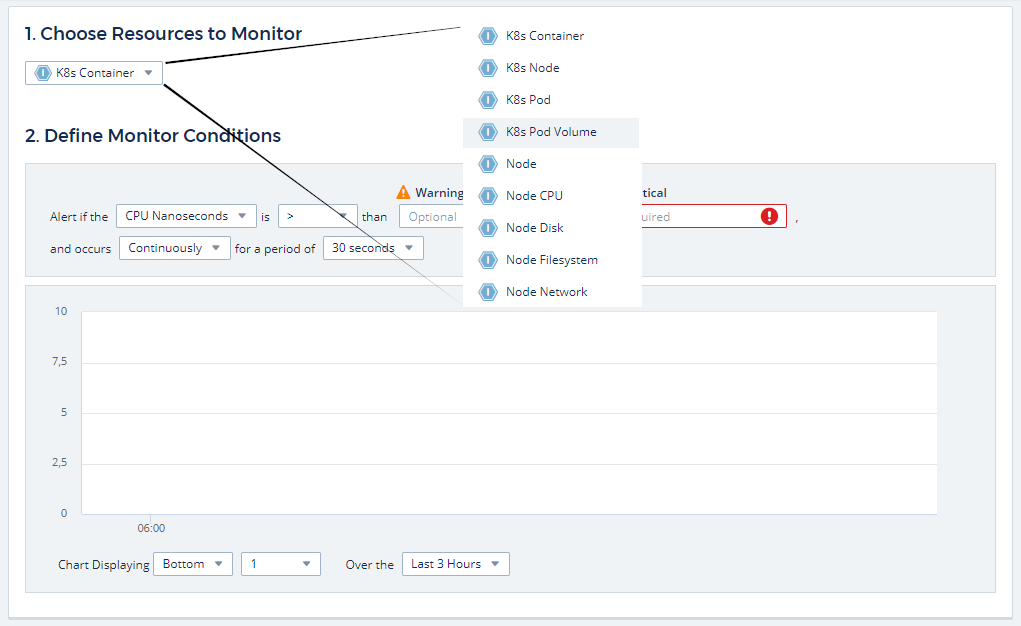 Enable Real-Time dashboards to react immediately to any disturbance in your environment. Cloud Insights combines real-time information with historical data from the past 30 days to differentiate between noise and important information. Modern infrastructure technology like Kubernetes or Docker—with containers and pods sometimes living for less than a minute—require real-time information to judge the health of an application.

Integrate with Active IQ. Both Editions (Basic and Standard) will benefit from this addition. Customers who use ActiveIQ today will be able to see join information inside the Cloud Insights UI. Notifications posted on ActiveIQ will not be overlooked and can now be correlated to events in Cloud Insights. In other words, you get the best of both worlds.
Define an Effective Monitoring Strategy
Cloud Insights helps you define an effective monitoring strategy for both your multivendor on-premises and cloud infrastructure. Cloud Insights goes beyond simple element managers that show you relationships between resources. In allowing you to set complex alerts, it minimizes false positives and maximizes your ability to find problems before they affect your users.
Next Steps
To get started with Cloud Insights now, visit Cloud Central and register for our 14-day free trial of the Standard Edition.