Subscribe to our blog
Thanks for subscribing to the blog.
Troubleshooting is a fact of life in IT. Even if you do everything in your power to monitor infrastructure and applications closely and address issues proactively, problems arise. With the cost and impact of outages increasing, reducing mean time to resolution (MTTR) has never been more important.
Most teams use a diagnostic approach similar to an emergency room doctor triaging a patient. The doctor runs a variety of tests and draws on experience to synthesize the results into a diagnosis. Likewise, your team looks at discrete server, storage, application, and other metrics and attempts to synthesize all that information into an actionable "diagnosis."
The tools that you turn to when problems occur have not kept pace with the needs of modern applications and infrastructure. When it comes to resolving issues quickly, you face three main challenges:
Complexity is increasing. Your IT environment is more complex and more dynamic than ever. A single application can depend on dozens of underlying elements.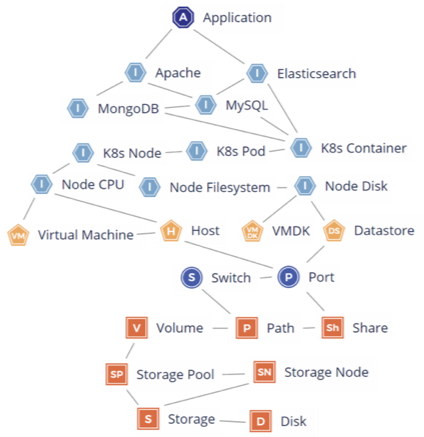 Finger-pointing is inevitable. Even before hardware and software vendors get involved, it's common for application, network, storage, and virtualization teams to deflect responsibility. At NetApp, an important corollary to MTTR is MTTI: mean time to innocence.
Expertise is essential. Application, database, network, storage, and virtualization experts may all get pulled into the troubleshooting effort, especially for high-profile problems.
NetApp's goal with Cloud Insights is to create a tricorder for IT problems, allowing you to pinpoint problems the same way medical tricorders on Star Trek pinpoint even the most esoteric of ailments quickly. Cloud Insights cuts through complexity, reduces the expertise required to identify problems, and reduces MTTR up to 90%.
Cloud Insights is a SaaS-based monitoring tool that lets you see at a glance how resources on-prem and in the cloud are connected. You can quickly drill down to the source of a problem—even if it's outside your area of expertise. Your team will be able to troubleshoot even the thorniest problems more effectively and without finger-pointing.
A new NetApp white paper explores the troubleshooting capabilities of Cloud Insights in depth, including how to:
Configure Cloud Insights for optimum results
View relationships between resources
Identify correlations
Spot greedy and degraded resources
Download the Accelerate Troubleshooting Across Your Hybrid Cloud white paper.
Ready to Gain Insight into Your Entire Infrastructure?
Be sure and try out the Cloud Insights free 14-day trial. All you have to do is login or sign up for NetApp Cloud Central and verify your email if you're new. The process is painless, no credit card number is required, and you can start testing out the solution in a matter of minutes.